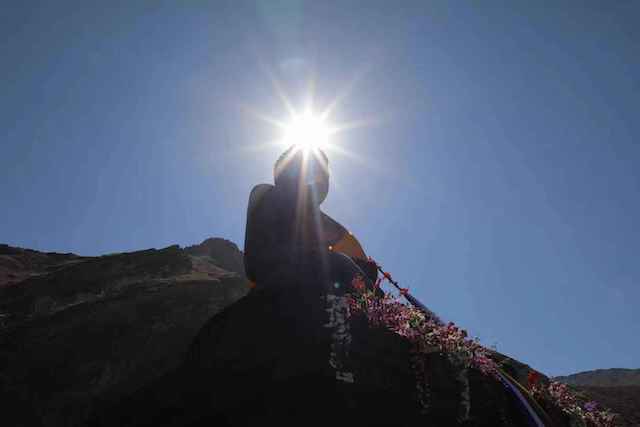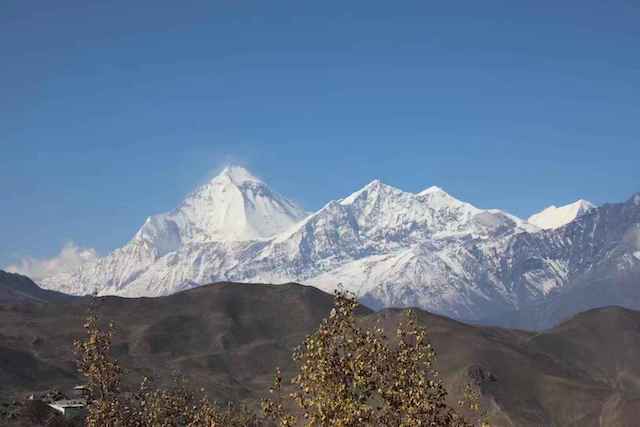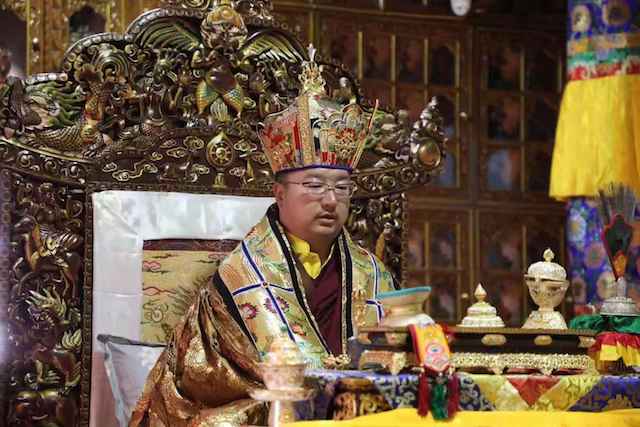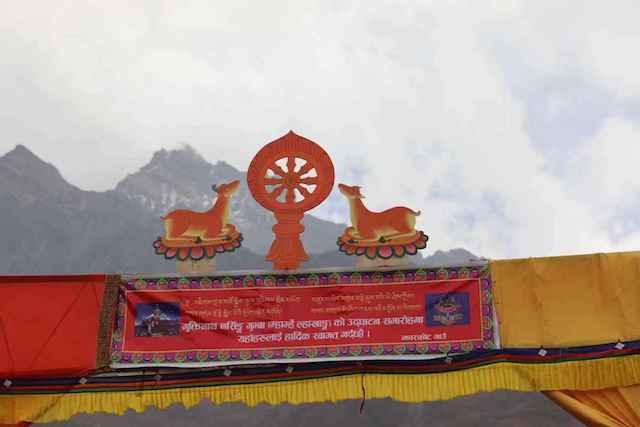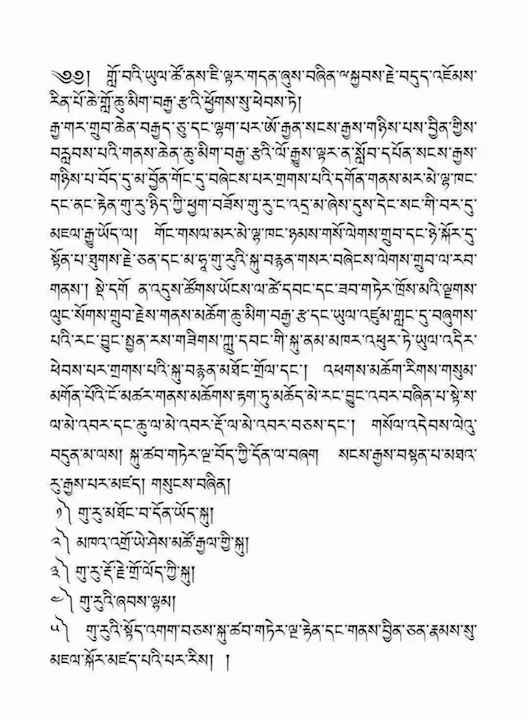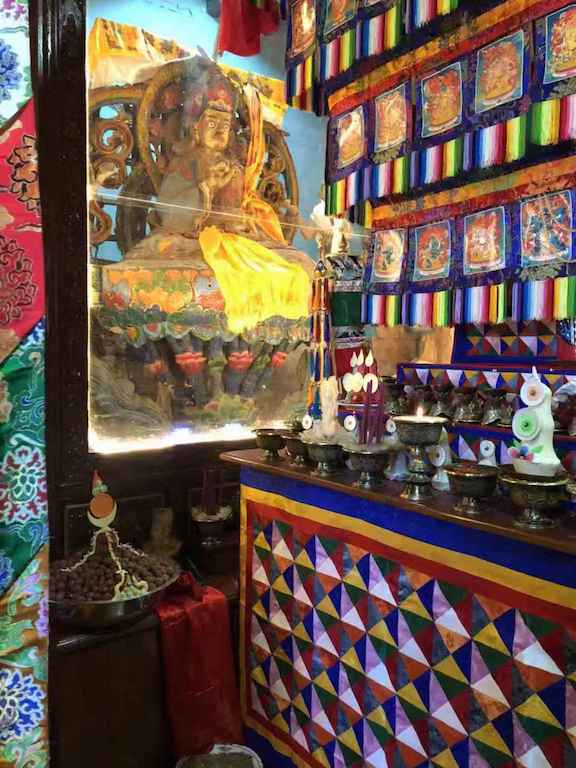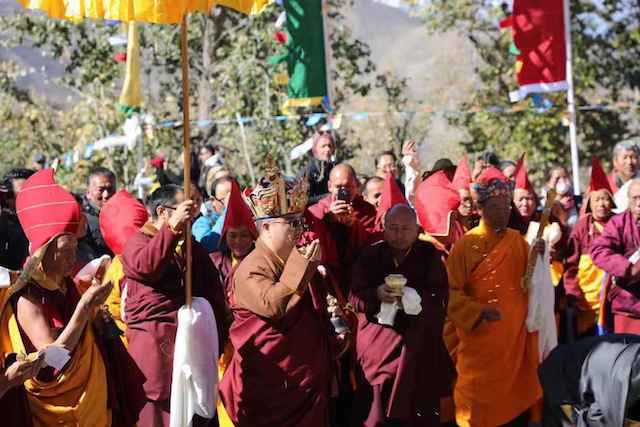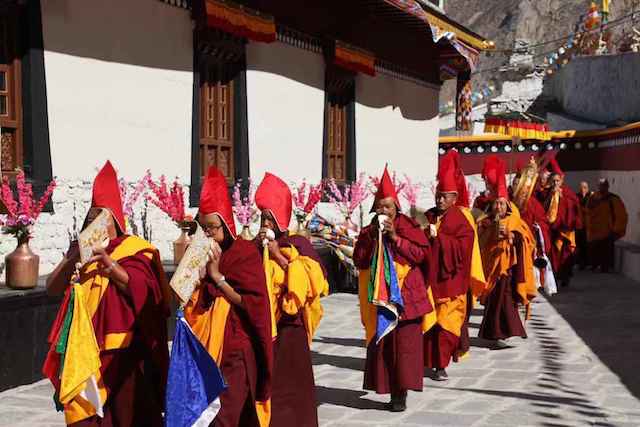 Upon invitation from the people of Mustang, His Holiness Dudjom Rinpoche journeyed to Muktinath, the great sanctuary blessed by the eighty Indian mahasiddhas and especially by the second Buddha, Padmasambhava from the land of Orgyan. There, it is said, Padmasambhava visited before going to Tibet, and erected the famed monastery for the eternal lamp and its internal support of a statue in his likeness, made by his own hands. These remain to be viewed up to the present time. The above mentioned monastery for the eternal lamp was newly restored and the surrounding statues of the Buddha, the Compassionate One and the Great Guru were properly erected. These were consecrated, and then His Holiness offered a longevity empowerment and the reading transmission for the profound Treasure of the Black Wrathful mother to the entire sangha of the monastery gathered there. Afterward everyone went to the holy places of Muktinath and Dzumlang, where a self-emergent statue of Naga King Avalokitesvara flew in the sky, to witness this renowned statue that liberates upon sight. There, at incredible sacred place of the sublime protectors of the three classes, the self-occurring offering lamp burns eternally, along with fire that burns on earth, water, and rock, and a five treasure representation from the Prayer in Seven Chapters has been placed to benefit Tibet, as it says that the teachings of the Buddhadharma will spread limitlessly.
1. The statue of the Guru "Meaningful to Behold"
2. A statue of Dakini Yeshe Tsogyal
3. A statue of Dorje Drolo
4. The boots of the Guru
5. The jacket of the Guru along with the support of the five treasure representation and some pictures of the pilgrimage to this blessed sanctuary.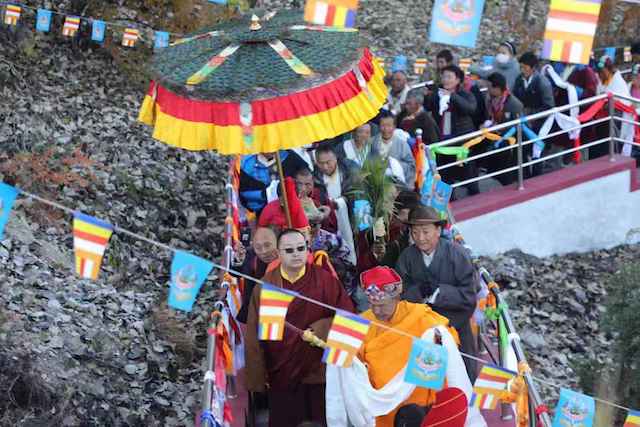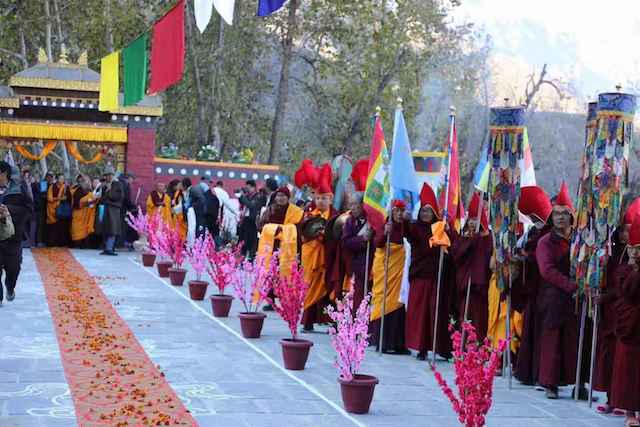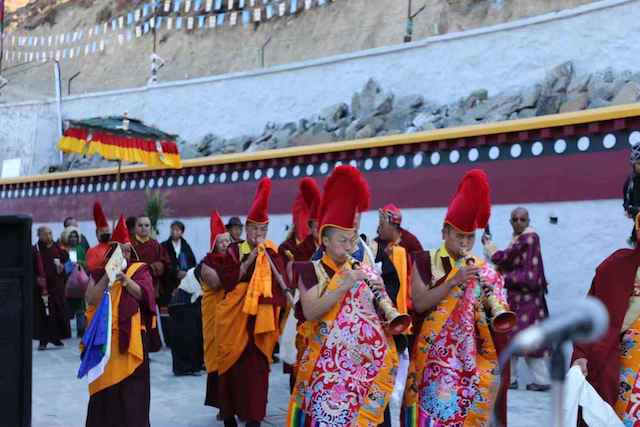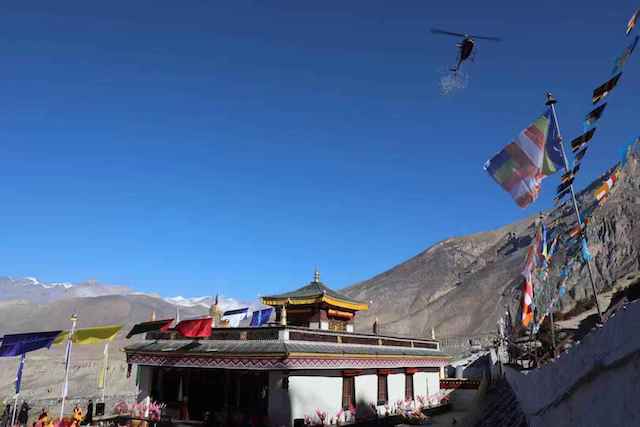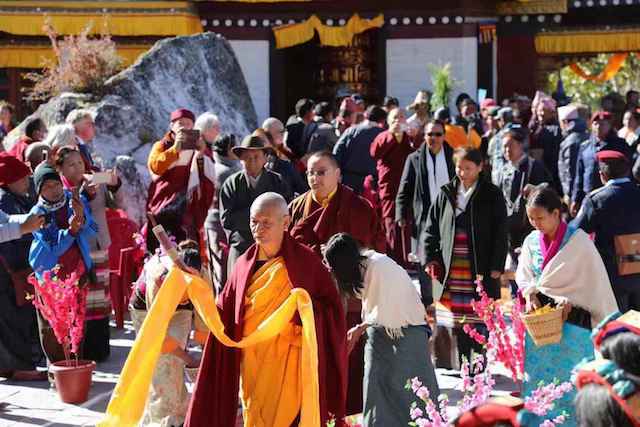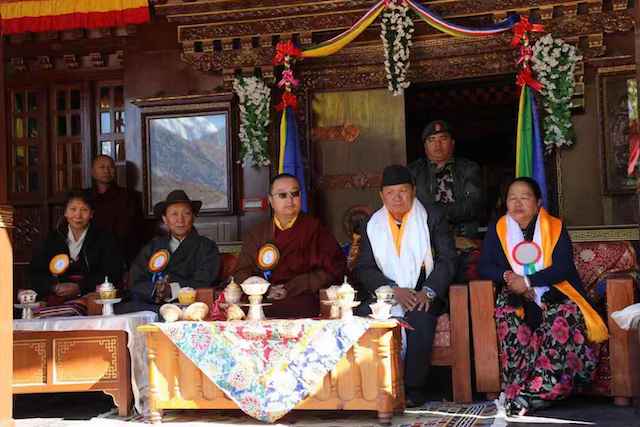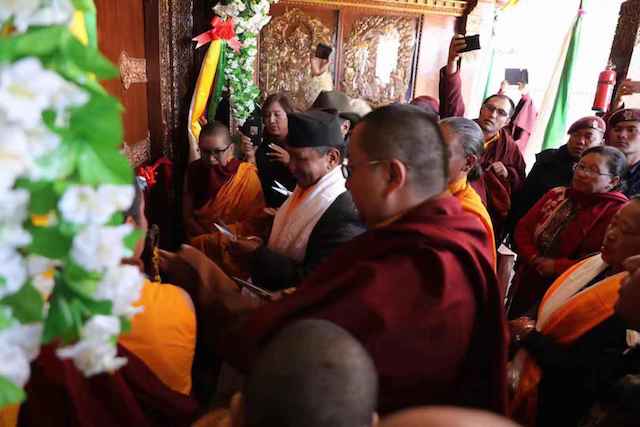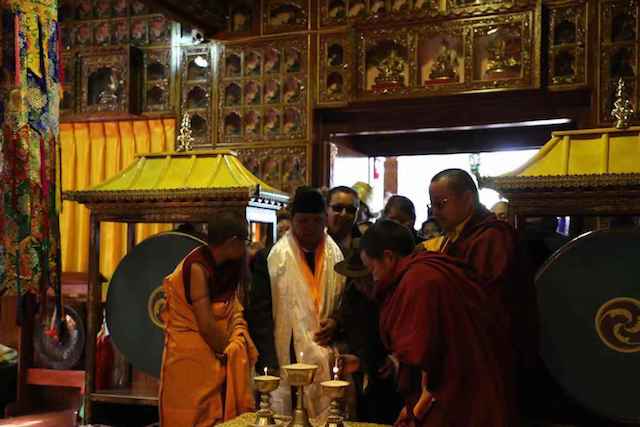 尊贵的怙主 敦珠法王应古代尼泊尔洛域王国地区的邀请莅临百泉圣地,历史上记载此百泉圣地曾受到印度八十四大成就者及第二佛乌金莲师的加持。寺院在莲师未入藏前即已建成,寺中供灯殿与其内所供奉莲师亲手建造的"像我"的莲师像至今犹可见。法王为上述老旧整修完的供灯殿和新造的本师释迦摩尼佛与莲师像开光后,並为该寺中所有与会大众传授长寿灌顶与黑忿怒母甚深伏藏的口传。在百泉圣地与笑象地(尼泊尔地名)有自然化现的观音、龙王飞天降于此地的传说,及见即解脱的聖像;还有三部聖士怙主的稀有圣地恒时自然产生供养的灯火,包括地火、水火、石火等。在《莲师七品祈祷文》中说其为了利益西藏放置了五个替身伏藏,能使佛法弘扬至世界的边际。此所说的五个像即是:1、见即有益莲师像 2、耶喜措嘉空行母像 3、金刚忿怒莲师像 4、莲师足鞋 5、莲师上衣 等。
法王朝拜了这五个替身伏藏与极具加持的圣地,並与之合影。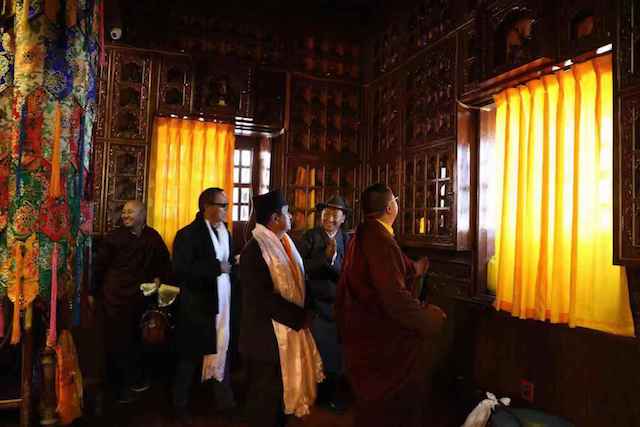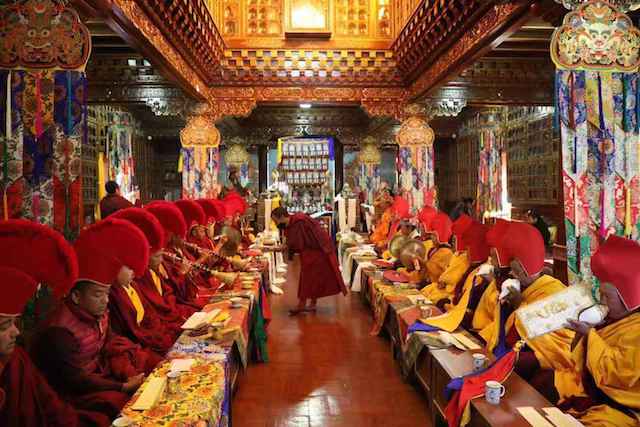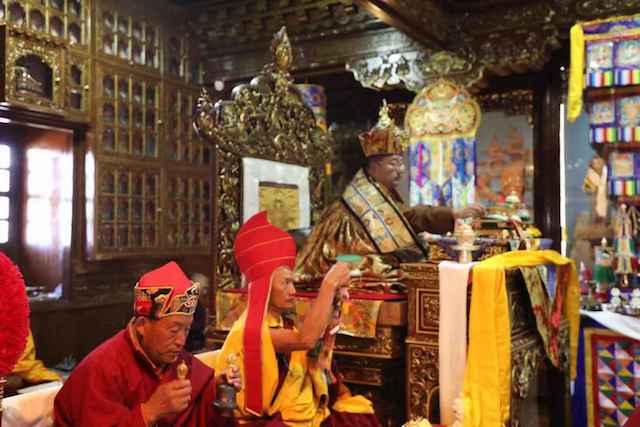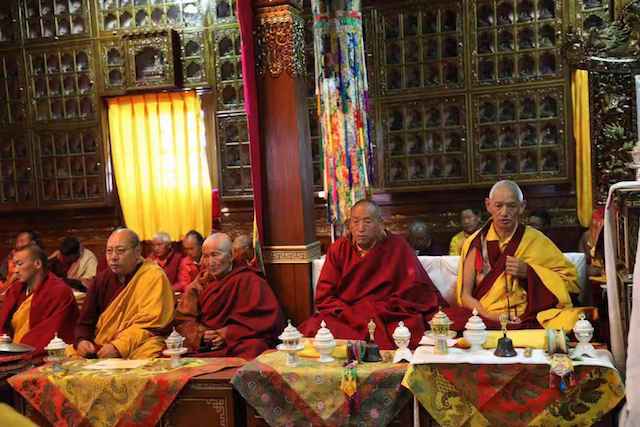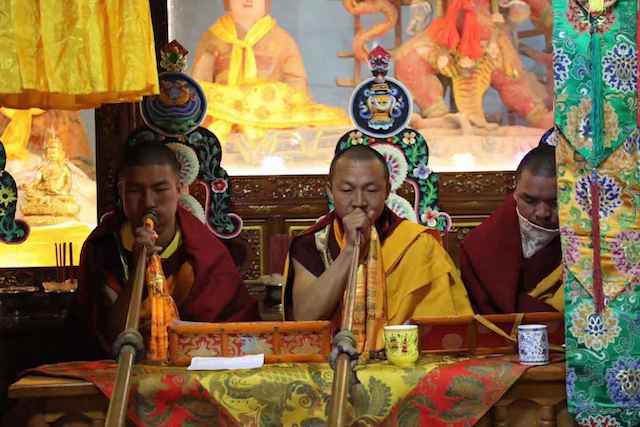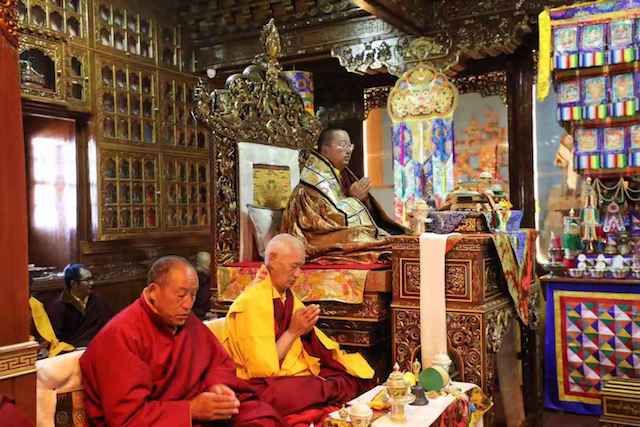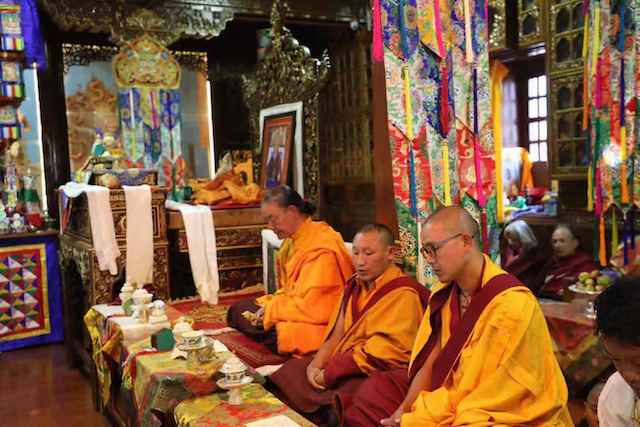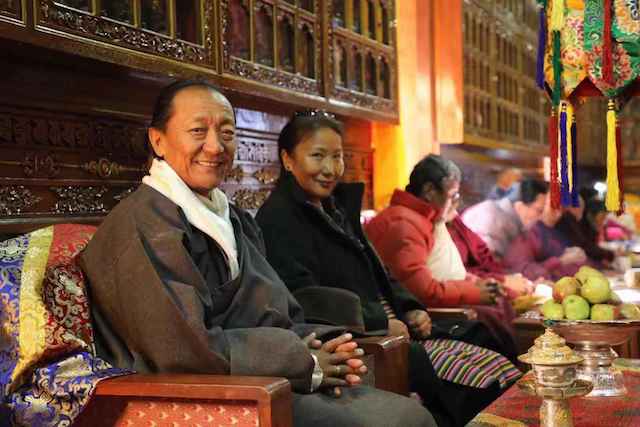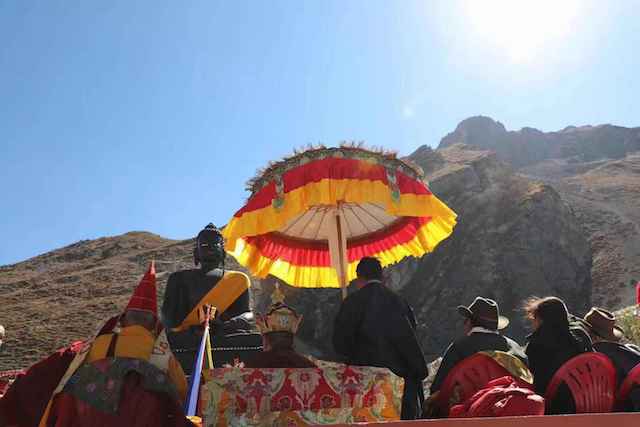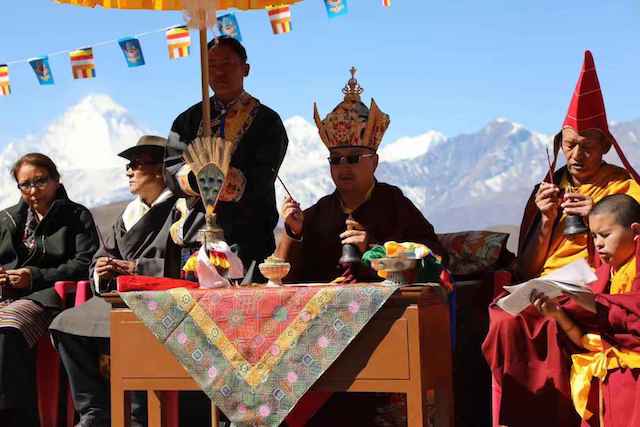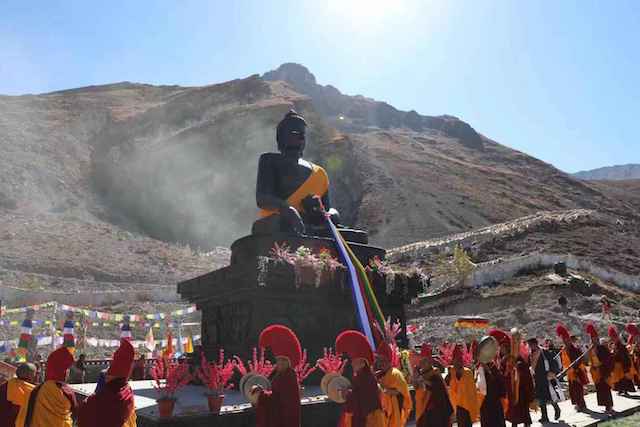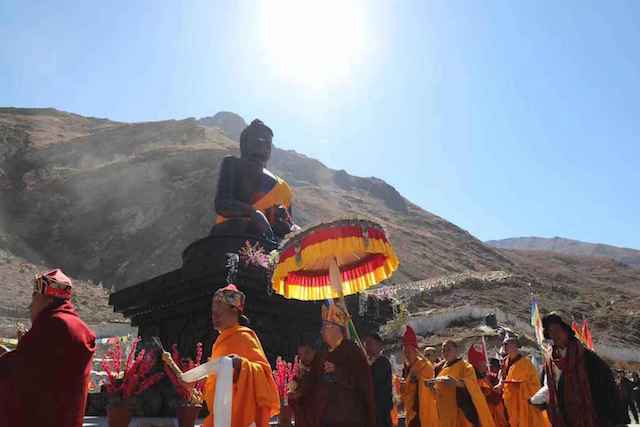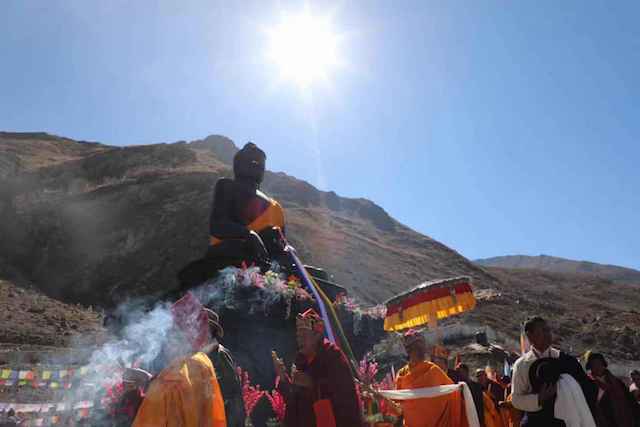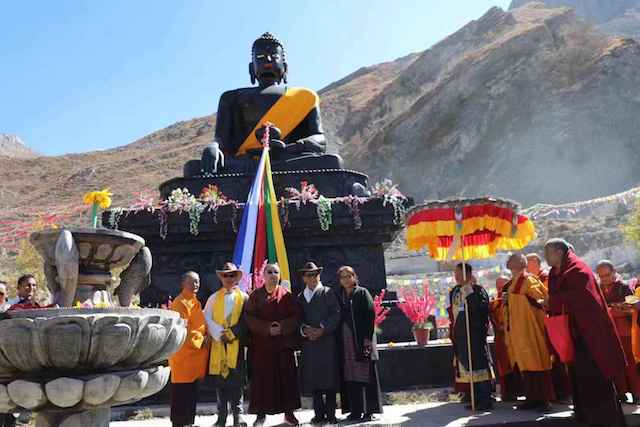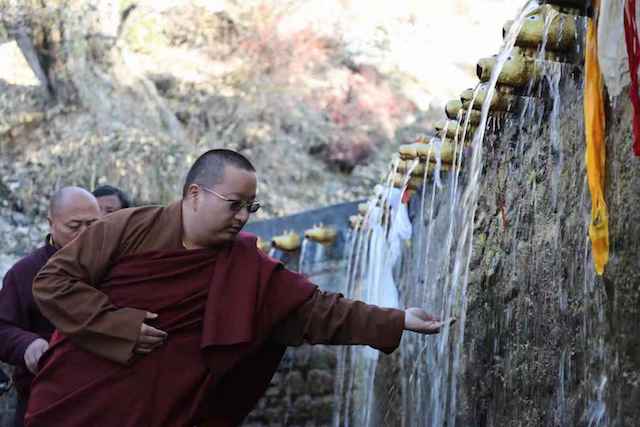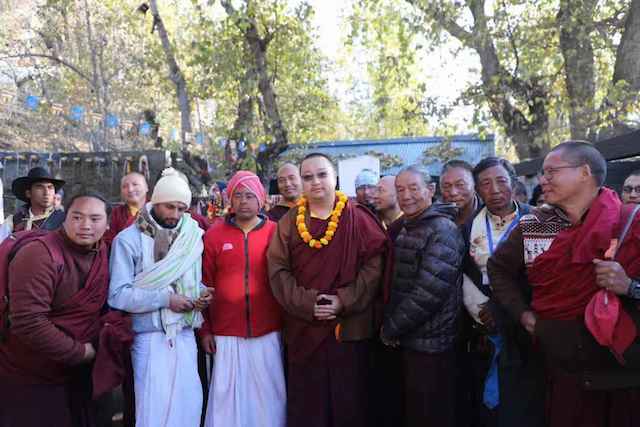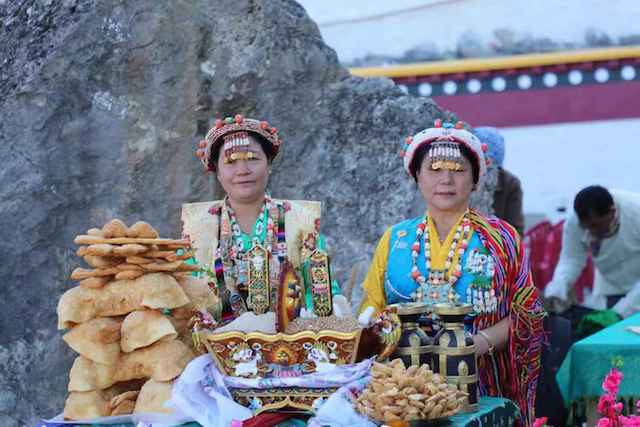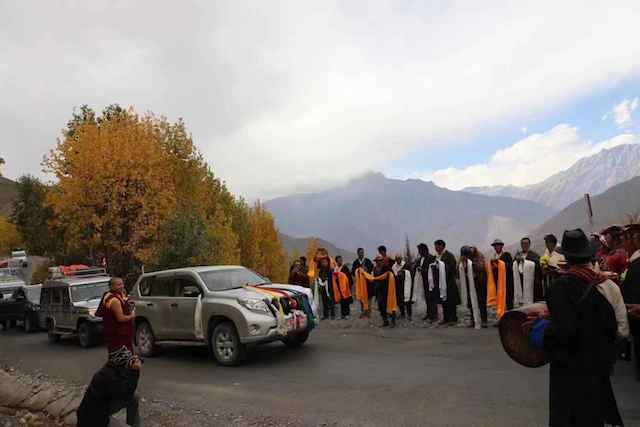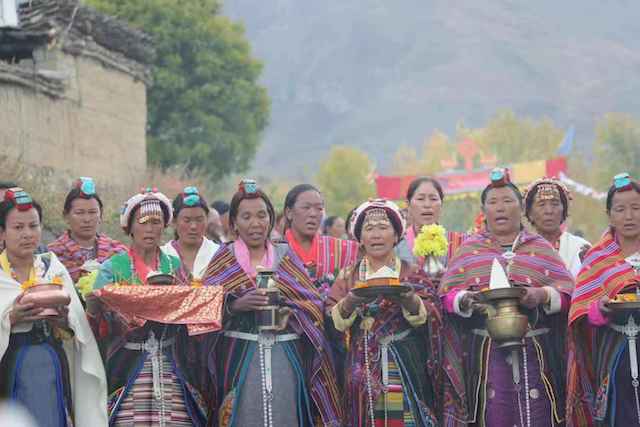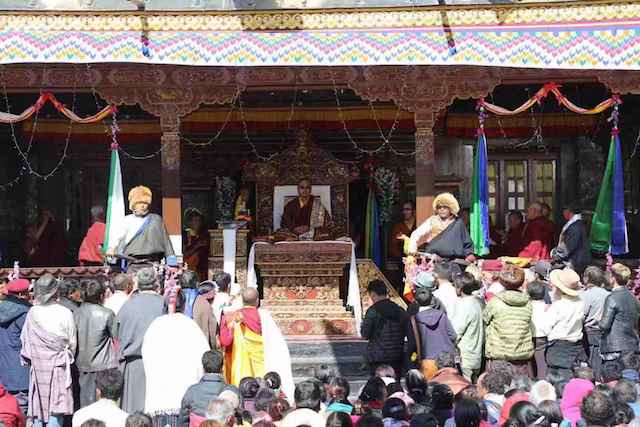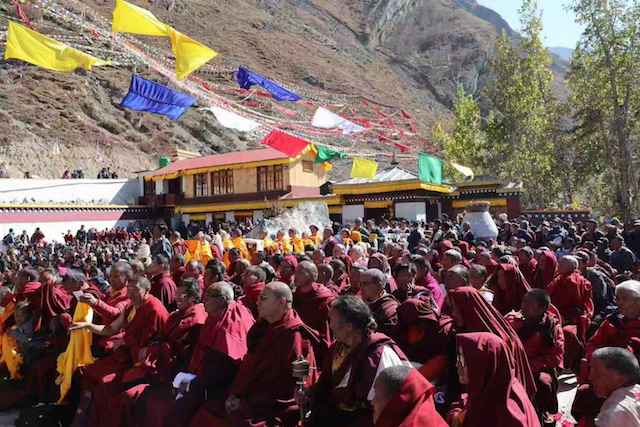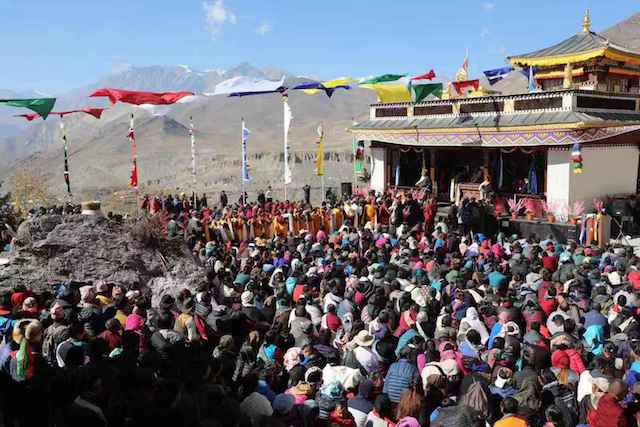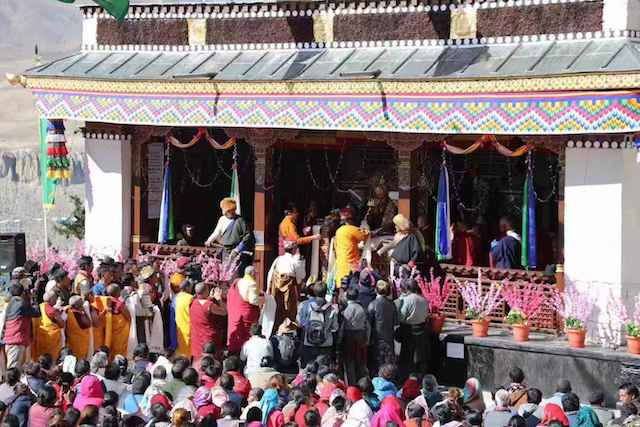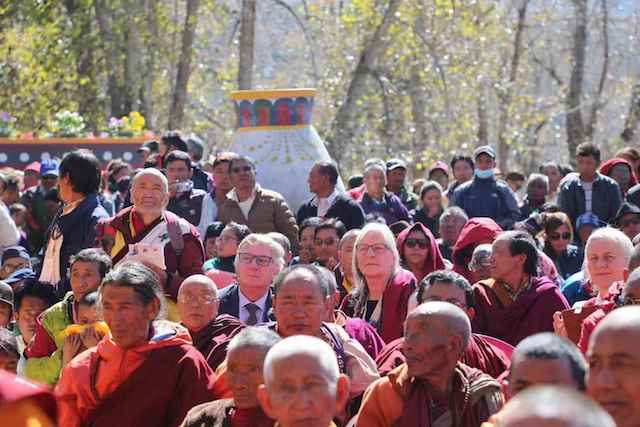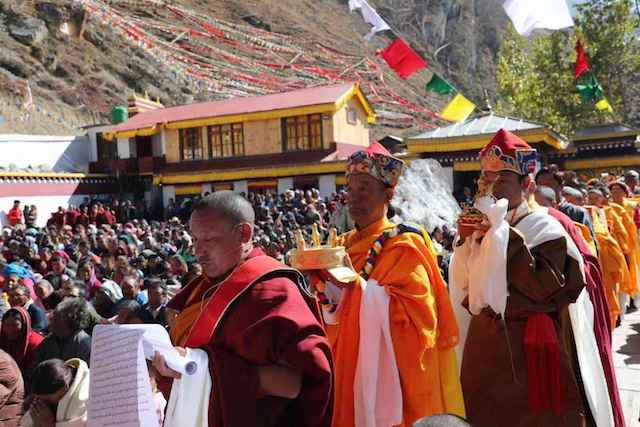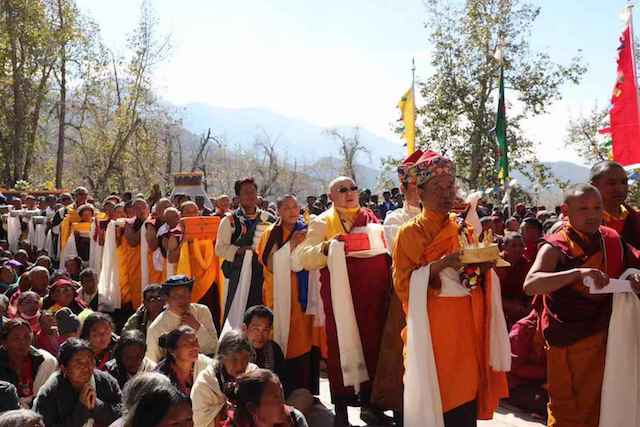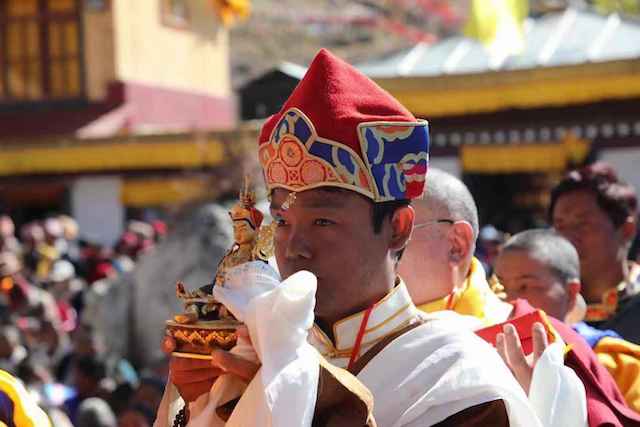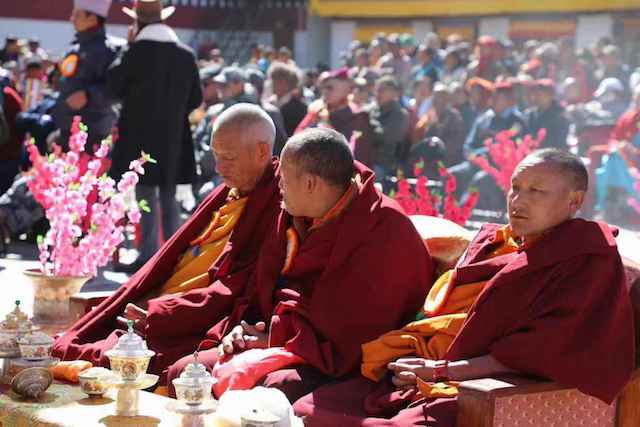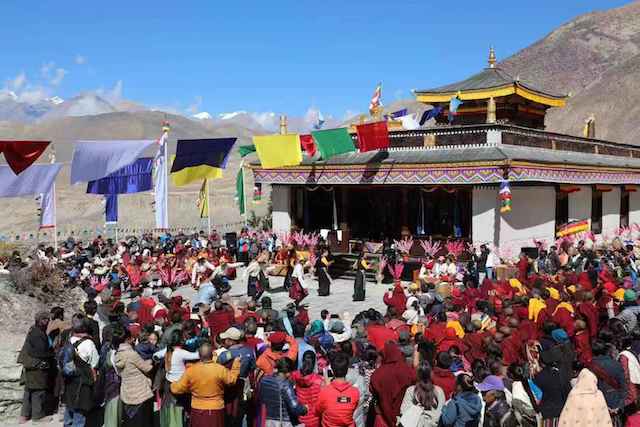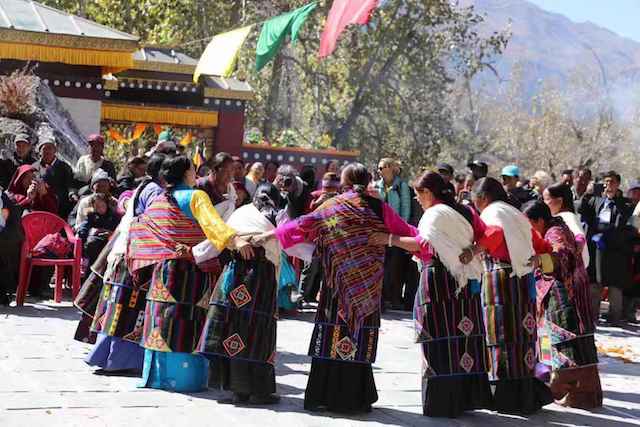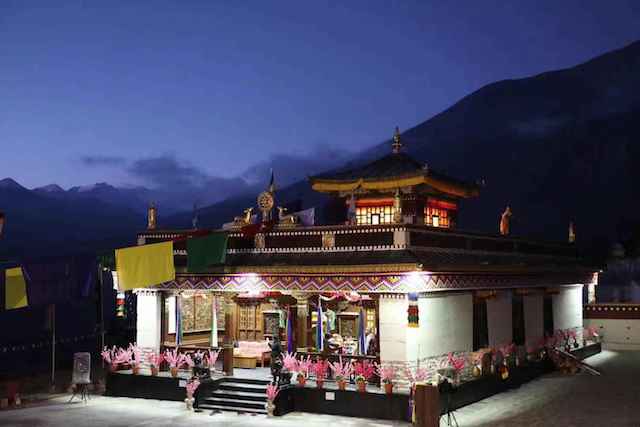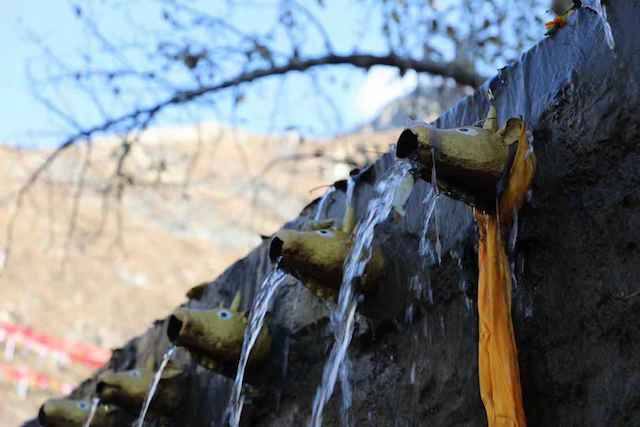 怙尊敦珠法王应古代尼泊尔洛域王国地区的迎请莅临百泉圣地加持